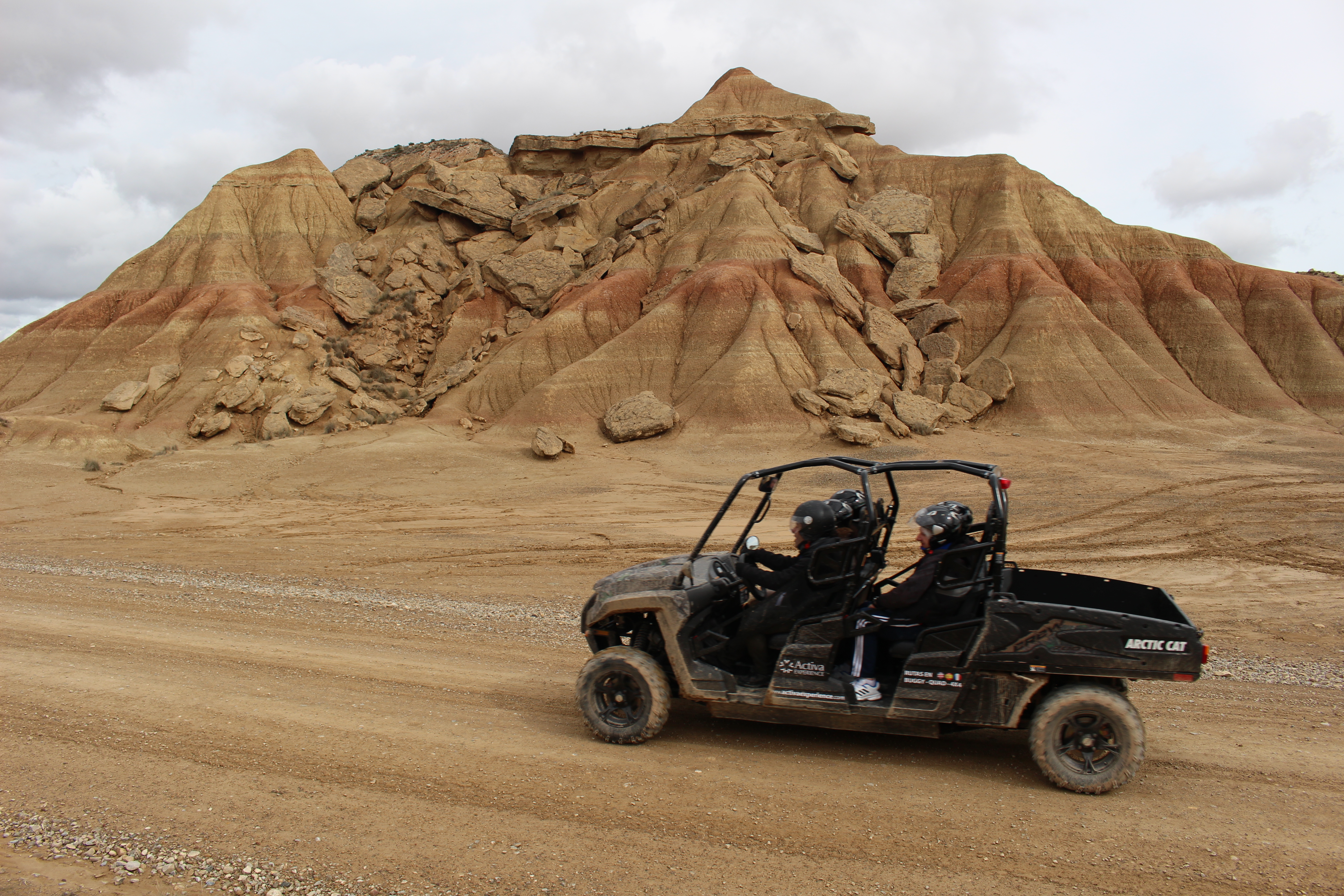 Oferta válida del 03-04-2019 al 01-12-2019
Discover the Bardenas Reales in a 6-seater buggy. Ideal for families and friends.
This special package includes:
1 night of accommodation in suite apartment of 65m2 fully equipped.
6-seater buggy tour to explore the Bardenas Reales desert.
'Express' breakfast included in the suite.
Non-refundable offer, for the dates indicated and subject to availability.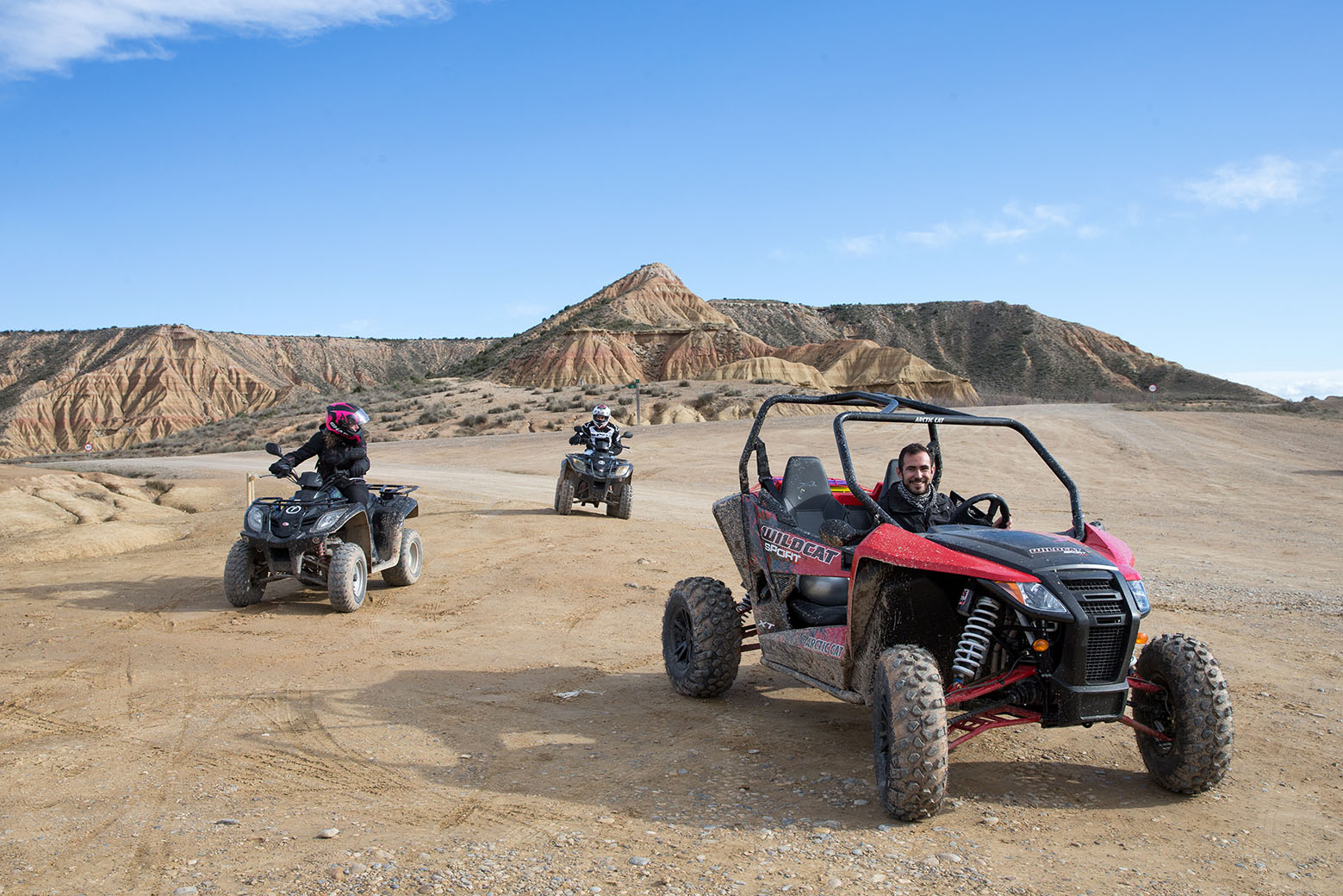 Recorre Bardenas en buggy, especial parejas
Oferta válida del 12-01-2019 al 01-12-2019
¿Quieres recorrer el desierto de la Bardenas a bordo de un buggy ?
Te ofrecemos una oferta especial para escaparte con tu pareja que incluye:
1 noche de alojamiento en suite apartamento de 40m2 totalmente equipada

Ruta en buggy biplaza de 5 horas para descubrir el desierto de Bardenas Reales

Desayuno express incluido en suite

Wifi,parking privado, jacuzzi exterior.

Oferta no reembolsable, válida para las fechas estipuladas y sujeta a disponibilidad.
Escapada Aventura Parejas
Oferta válida del 01-01-2019 al 01-12-2019
Nuestra escapada más demandada, ¿quieres descubrirla?
Incluye:
Alojamiento en suite apartamento doble de lujo, de 40m2, totalmente equipado:salón ,cocina, dormitorio, baño y terraza

Ruta guiada en buggy doble de 2 horas, fuera de Bardenas ,recorriendo los Montes de Cierzo.

Desayuno express en suite.

Incluye: Wifi, parking privado, carta de almohadas,jacuzzi exterior

Oferta no reembolsable, válida para las fechas descriptas y sujeta a disponibilidad